Extraordinary straps for most incredible cameras.
Made in Poland.
Simple and sophisticated. Modest, even inconspicuous. As well as sturdy and solid.
Beautifully designed and hand crafted in Europe.
Leather straps as they used to be back then. Eupidere straps are special.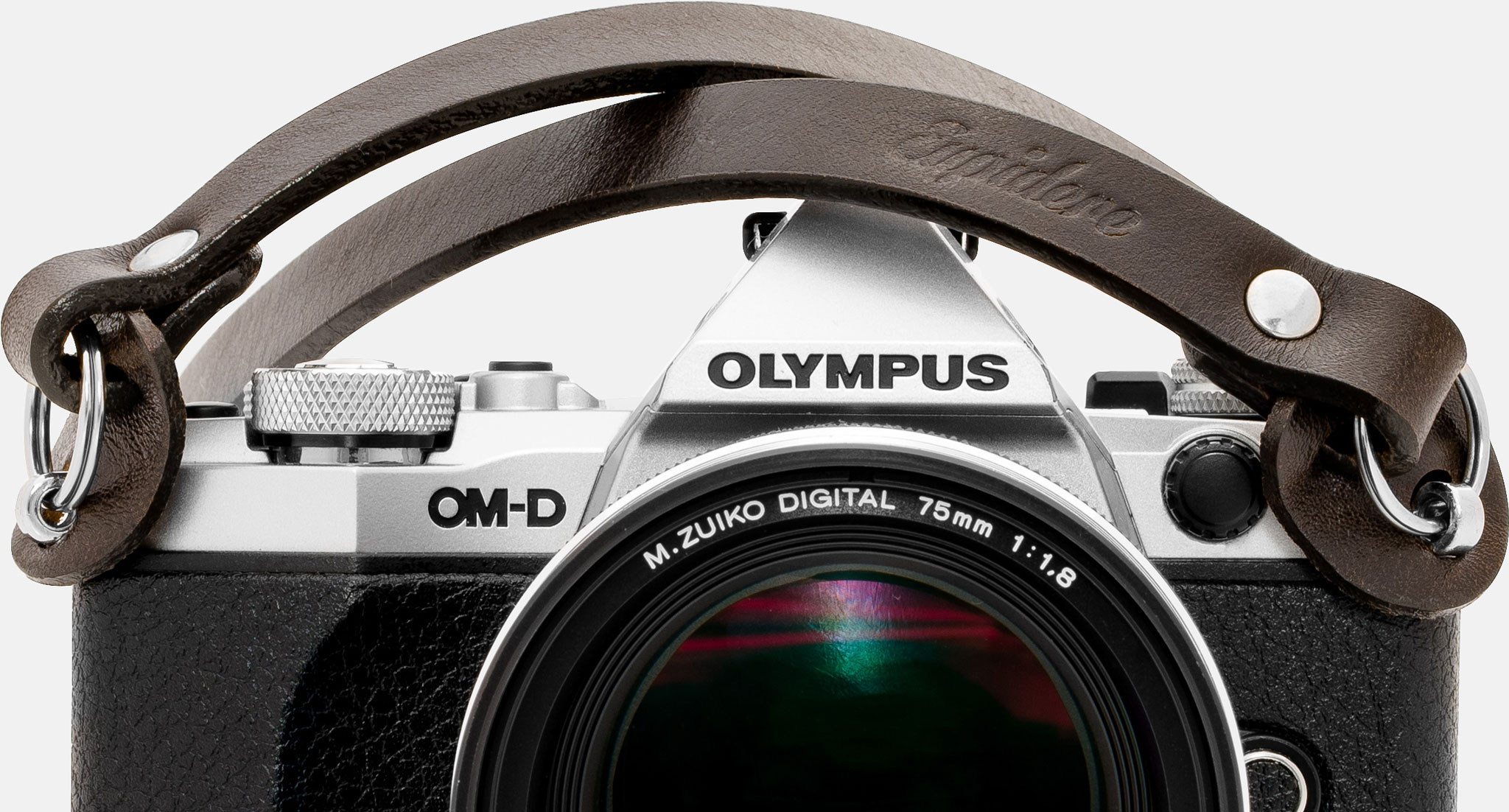 Style
Eupidere leather straps are specially designed for old analog and modern retro-styled digital cameras. Pure, simple shapes and no unnecessary staples, stitches or patterns - is what natually fits old rangefinders and manual single lens reflex cameras as well as digital mirrorless cameras made in XXI century. Delicate leather pads protect camera from scratches and make the cut refined.
Quality
The straps are hand made with 100% natural leather carefully selected to meet the highest quality standards. Selected pieces are free of any imperfections or defects, as well as dense and thick enough to support heavy weight. The cowhide is tanned in a special way so that the finished product retained it's mechanical properties and durability for a long time.
Details
All the metal parts and fittings are made of stainless steel exclusively. The mounting rings are tempered to make it strong, resilient and resistant to deformation. All steel elements are chromium-plated to protect it against rust and refer to the style of classic cameras.

Extraordinary straps for most incredible cameras.
Designed with professional photographers in mind. Even more robust, functional and comfortable.
Still fine and tasteful. Proven at work. There was no such strap before.
Professional.
A camera may look beautiful even when not taking pictures.
Right camera may be your special jewelery. Even when not taking pictures.
Choose a model and color that perfectly goes with your outfit. Match your camera to your wear.
See gallery

Series: standard
Line:
Need help?
You are not sure if the strap will fit your camera? You can not make up your mind about the color or cut?
Contact us! We are willing to help you pick the perfect strap!
Don't miss latest products!
Sumbit your e-mail to the mailing list right now and get updates about new products!